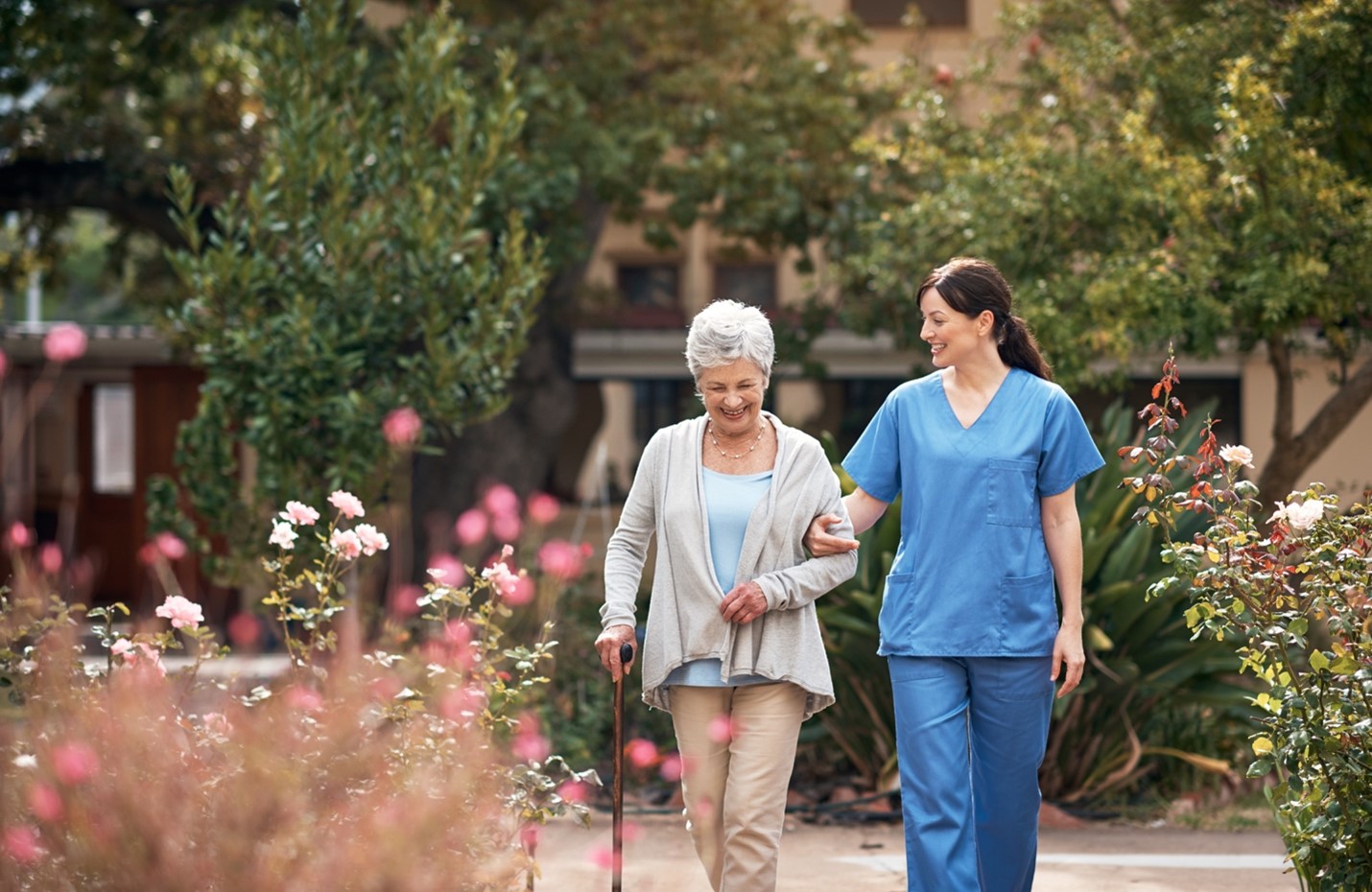 This episode features Sara Ratcliffe, executive director of the Illinois HomeCare and Hospice Council. Sara is the former State Home Care Association Chair and serves on the board of directors of the National Association for Home Care and Hospice.
Topics discussed include:
How to use the Illinois HomeCare and Hospice Council to find reliable local home care
How technology and creative division of labor are taking pressure off caregivers
The importance of training family caregivers and offering them respite care
Conversation Highlights:
The pandemic and a nationwide staffing shortage have highlighted the importance of investing in recruiting new caregivers. Sara suggests promoting career ladders and getting young people interested in careers in caregiving to boost the number of qualified caregivers in the workforce.
Creative division of labor has also been helpful to take pressure off caregivers and nurses. For example, some organizations have hired furloughed employees to do the driving between appointments so nurses can take a break or do paperwork.
Sara also recommends thoroughly training family caregivers to augment professional staff. Caregiving is physically and mentally taxing. Sara urges organizations to work toward supporting family caregivers with education and respite care. She framed COVID-19 as a wakeup call to think outside of one's immediate needs and consider the needs of the wider community, especially the most vulnerable.
There have been several governmental motions put forward to support home care, including paying caregivers a living wage and opening funding opportunities for education for nurses. Since caregiving is not a job that can be outsourced, finding and retaining workers is a key priority within the industry.
Finally, Sara reminds consumers that there is a home care organization for everyone, regardless of their needs.
After listening to this episode, you'll come away with a greater understanding of how the home care industry is adapting to the evolving needs of consumers. You may even be inspired to reach out to a home care organization in your area and secure care for someone you love.
You can listen to this episode here, or on Apple Podcasts, Google, YouTube or wherever you listen to podcasts.
To learn more about how the pandemic has changed the landscape of home care, listen to my interview with Sheila McMackin. Sheila is a licensed clinical social worker, founder of Wellspring Personal Care and founder and past president of the Home Care Association of America. Learn the best way to search for safe and effective home care in a post-pandemic world, as well as strategies for tackling the industry-wide staffing crisis.
If this episode has been helpful, be sure to leave a five-star review and share the podcast with your friends to help us in the national effort to educate about home healthcare options. You can connect with our host Merrily Orsini on Twitter: @MerrilyO.
Sponsors
The Help Choose Home podcast series is a collaborative effort by the National Association for Home Care and Hospice, Axxess and corecubed to educate the public about the many benefits of the in-home care industry, which includes non-medical home care, private duty nursing care, medical home health, hospice and other in-home health and wellness services.
Access the full Help Choose Home podcast library here.
Rate, Review and Subscribe