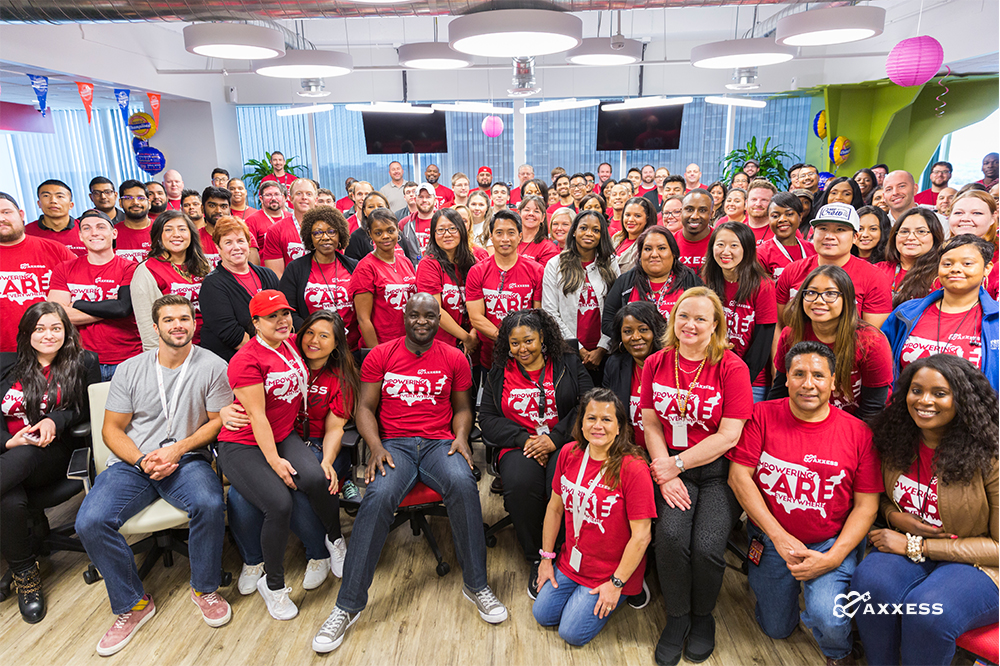 Home Health Technology Leader Takes Top Spot For Second Consecutive Year
DALLAS, June 12, 2017 — Axxess, the fastest growing home health technology company, has been named the number one small place to work in IT for the second year in a row by IDG's Computerworld 2017 Best Places to Work in IT.
Based on comprehensive questionnaires and in-depth employee surveys, Axxess took the top spot among 29 organizations with fewer than 1,000 employees. Organizations were ranked based on their ability to develop outstanding IT staffs while providing great benefits and compensation.
"It is gratifying to be recognized again as the best place to work in IT because we are intentional about creating an environment where people collaborate and innovate while doing meaningful work," said John Olajide, Axxess' president and chief executive officer. "While doubling our workforce over the past two years, we have consciously invested daily to maintain a rewarding experience for everyone in the Axxess family."
The Axxess culture – which was also recently honored by Modern Healthcare as a "Best Place to Work in Healthcare" – emphasizes excellence, innovation, transparency, diversity and inclusion in all company activities.
This has led to multiple innovations that are firsts for the home health sector, including the first device-agnostic mobile app for clinicians, the first-ever OASIS app feature enabling patient assessments and documentation by clinicians anywhere, and most recently the pilot of AxxessCARE, a completely new tool that connects home health agencies to qualified clinicians in real-time.
To read the full news release, click here.