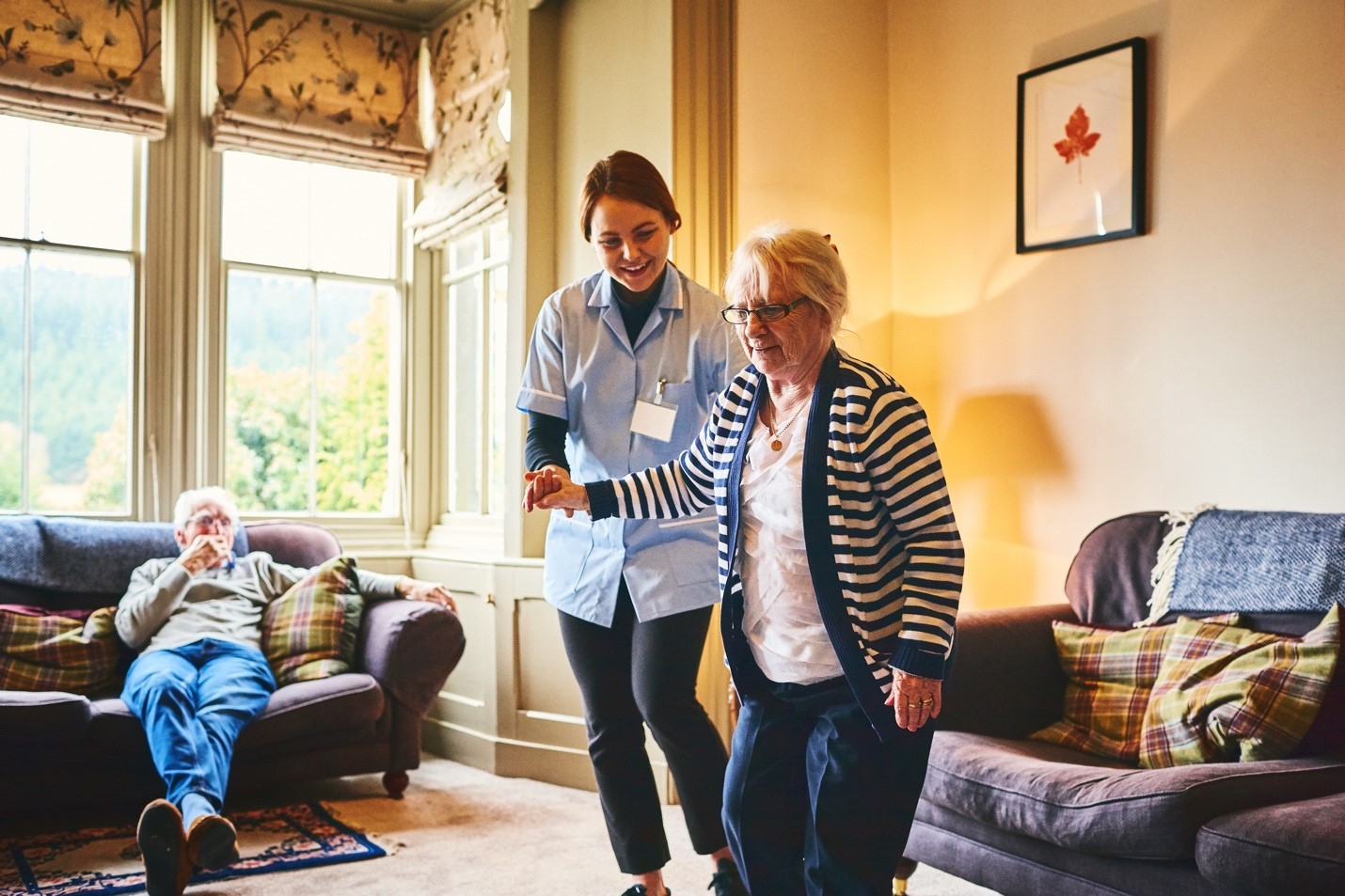 It's an ongoing struggle for those in the home care industry – how to better communicate the value and benefits of healthcare at home. For Tim Rogers, who serves as President and CEO for both the Association for Home & Hospice Care of North Carolina and the South Carolina Home Care & Hospice Association, most of his 27-year professional career has been spent working to help home healthcare get its rightful due in the continuum of care.
Connecting with Referral Sources
As an industry, we know there is a strong desire by older adults to age in place and to recover at home following a hospital stay. Rogers believes that referral sources understand this and can see the value of healthcare at home. However, he also sees that time and again, there are policies put into place that slow reimbursement or cut benefits. These actions make it challenging to give a referral to home health.
One opportunity Rogers sees is for agencies to do a better job of networking with referral sources. Discharge planners, or people in similar positions, traditionally served as networkers, and because of their longevity, they were familiar with the home care resources in their community. Now, according to Rogers, discharge planners have a high turnover rate, so there is little consistency and a lack of deep understanding of the home care resources and care options available to consumers.
Agencies can benefit greatly by routinely networking with referral sources. It is important to educate them that healthcare at home can be just as effective as the care delivered in an institutional facility. The industry must also take the time to provide quality metrics, highlighting relevant data, accreditations, and collaborations with other local community partners.
A Personal Mission
Recently, Rogers was in the position of needing to advocate for home care for his 90-year-old mother after she suffered a heart attack. His mother's physician wanted to discharge her to a skilled nursing facility for cardiac therapy, but due to his father's bad experience at a post-acute facility, Rogers wanted his mother to receive care at home. Additionally, due to Rogers' long-established career in the home care industry, he knew that healthcare at home could easily meet the requirements outlined by the physician. The doctor agreed, and Rogers' mother received two episodes of care at home.
For Rogers, the incident with his mother demonstrates the importance of advocating for senior loved ones who want to be discharged to receive care at home. It also demonstrates that healthcare at home is not necessarily top of mind for physicians. Rogers believes that doctors must understand that high quality care can be successfully delivered in the home and that this care can easily match the quality of care that is available in an institutional setting. Rogers estimates that the two episodes of care for his mother were approximately one-third the cost of care delivered in a skilled nursing facility. He also could not put a price tag on the emotional savings for the family in terms of allowing his mom to remain in the familiarity of home. She was able to remain with her 88-year old husband, and stay in close proximity to Rogers, who is a caregiver for both of his parents.
Positioned for Growth
In looking at the changes in payment sources that are coming in the future, Rogers encourages home care agencies to work on collaborating with ACOs, Medicare Advantage, and hospital healthcare associations in order to be properly positioned. In establishing and strengthening these collaborations, agencies can be prepared for these monumental shifts in the industry.
Rogers believes that agencies and state associations continue to be vitally important in helping to educate the public, referral sources and policymakers about the incredible advantages of healthcare in the home. This advocacy, according to Rogers, is helping to make a difference for the patients and families who can benefit every day from having the opportunity to age and recover in place.
Listen to the full interview with Tim Rogers in the Help Choose Home podcast series to learn more. This episode and others in the series can be found on Apple Podcasts or Google.
The Help Choose Home podcast series provides information and resources for families about senior care options for older adults, as well as topics such as hospice. Podcasts are hosted by Merrily Orsini, executive vice president of Axxess and president and CEO of corecubed, an award-winning home care marketing solutions agency.
Help Choose Home is a collaborative effort by the National Association for Home Care and Hospice (NAHC), Axxess, and corecubed to educate the public about the many benefits of the in-home care industry, which includes non-medical home care, private duty nursing care, medical home health, hospice, and other in-home health and wellness services.
If this episode has been helpful, be sure to leave a five-star review and share the podcast with your friends to help us in the national effort to help choose home! You can connect with Merrily Orsini on Twitter @MerrilyO.