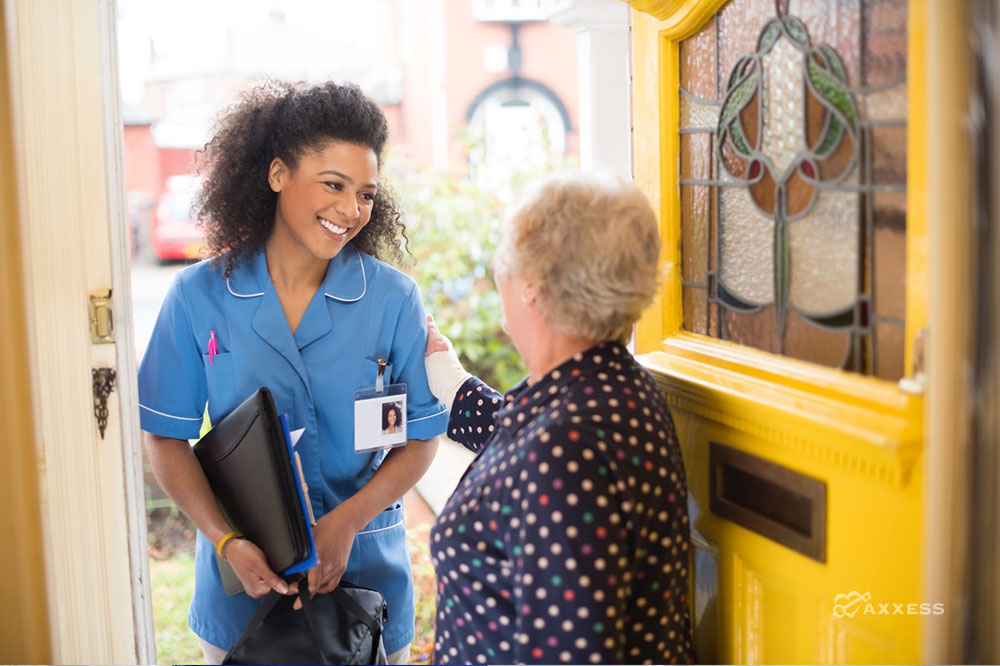 If there were a way to reduce re-hospitalizations for seniors and cut down on emergency department (ED) visits by people with chronic health conditions, would you want to know what it is? According to Tracy Clark, former chief operating officer at Interim Healthcare, the answer is home care. Clark's comments came during a recent interview on the Help Choose Home podcast. By engaging home care and educating the medical industry about the preventative benefits of care in the home, there are significant cost savings to both the patient and to the medical and insurance industries. Care in the home has been shown to have a positive impact on an individual's healing and recovery, as well as general wellbeing.
Clark, who has 25 years of healthcare management experience in the fields of outpatient physical rehabilitation, orthopedic physician practice management, ambulatory surgery center development, and home health, has accumulated data on his patients that shows nearly 80 percent had an unwitnessed fall after home care had been discontinued. Knowing the impact falls have on people, both physically and mentally, as well as emergency departments and hospitals, Clark believes that working with Medicare and insurance companies to educate them about the benefits of home care is vital as our population continues to age.
Offering home care as a piece of a person's health and care plan allows for services to be blended. For example, an individual may receive skilled care in the early days of recovery, but rather than going home alone or being discharged with little oversight, Medicare or insurance might provide for companion or home care for a certain number of hours per week. By having a professional caregiver in the home, the incidents of falls, missed medications, unnecessary trips to the ER and more can be prevented or greatly reduced.
According to Clark, Medicare saves nearly $400 million per year by reducing hospitalizations. Home health care is positioned to fill the need and further impact the savings to Medicare and the insurance and medical industries. Clark states that nearly 14 million Americans receive home care every year. He believes that educating the insurance industry on the idea that home care is just as important as skilled nursing care helps the work done by nurses and physicians continue on, bringing further benefit to the patient.
Looking to the future, Clark sees the importance of home healthcare when it comes to helping people manage chronic health conditions and dual diagnoses. For the most part, both of these populations require on-going, but not acute care. An effective way to help manage care for these populations is through a better coordination of care – where a physician is overseeing a patient's care and working with a home healthcare team to deliver the best care possible. Often times this means having a health issue addressed by a nurse or a physician, and when possible treating it in the home, thus reducing hospital stays and unnecessary trips to the ER.
To further this idea, telecommunication is a niche within the home health industry that promotes preventative care through technology. In telehealth for example, a person's vitals might be tracked throughout the day and monitored by a medical team off site. Another example is routine communication via telephone. While this approach may seem simplistic, Clark points out that in many cases a person may be more willing to explain symptoms or issues during a regularly scheduled phone check-in versus ignoring the symptoms or making an unnecessary trip to the ER.
Another opportunity Clark sees is establishing partnerships between surgery centers, physical rehab or orthopedic practices and home healthcare. Due to advances in surgical techniques, what used to require a several night stay in the hospital, may now mean less than a 24-hour stay in a surgery center. The individual will need help in the home after discharge and home care is the perfect solution. By ensuring that a physician supervises the outcome of the home health, there is a shared interest in the success of this approach. Establishing good communication and seeing home health as an extension of the doctor's office is beneficial not only for the patient's recovery, but also saves money.
Listen to the full interview with Tracy Clark in the Help Choose Home podcast series to learn more. This episode and others in the series can be found on iTunes or Google.
The Help Choose Home podcast series provides information and resources to help those with a care need learn more about adult home care services. Podcasts are hosted by Merrily Orsini who is an Executive Vice President at Axxess and president and CEO of corecubed, a firm exclusively dedicated to home care marketing solutions.
Help Choose Home is a collaborative effort by the National Association for Home Care and Hospice (NAHC), Axxess, and corecubed to educate the public about the many benefits of the in-home care industry, which includes non-medical home care, private duty nursing care, medical home health, hospice, and other in-home health and wellness services.