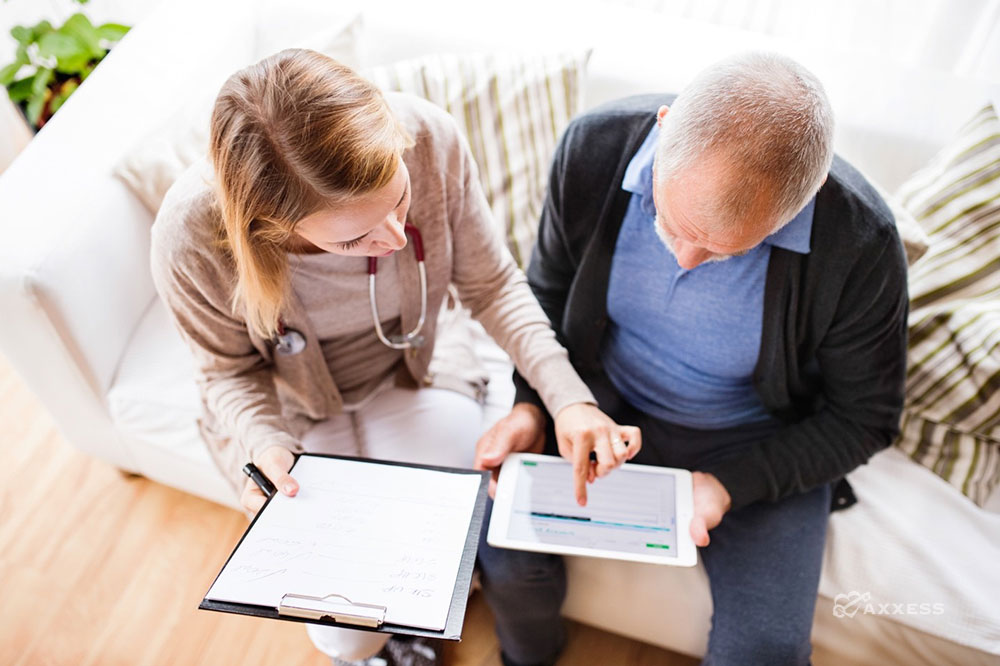 Educating referral sources and payers on the benefits of home healthcare is an ongoing task. While there is broad awareness about home health generally, the industry is constantly evolving to meet the needs of clients, utilizing new technologies and techniques to deliver more specialized care in the home. For people like Joanne Cunningham, executive director of the Partnership for Quality Home Healthcare, this is an exciting time in the history of the industry. This discussion came up during a recent episode of the Help Choose Home podcast.
In her role with the Partnership for Quality Home Healthcare, Cunningham works alongside government officials to ensure access to quality home healthcare services for all Americans. Representing community- and-hospital-based home healthcare agencies nationwide, the Partnership is dedicated to developing innovative reforms to improve the program integrity, quality, and efficiency of home healthcare for seniors throughout the nation.
Changes in Healthcare
Ten years ago, according to Cunningham, the patient experience was significantly different. Hospital stays were routine, and patients were regularly discharged to rehab hospitals or nursing facilities for recovery. Today, clinically advanced care is available to many patients through home health, allowing people to return directly to their homes for recovery after surgery or a stay in the hospital. Educating partners and maximizing relationships in the healthcare system about the advancements, opportunities and benefits of home healthcare is vitally important as the industry is constantly evolving to meet the needs of patients.
By working to keep the patient experience as the centerpiece in all home healthcare discussions, and maximizing the care patients can receive in the home, patients will be happier and find greater satisfaction in their healthcare experience. Bringing healthcare to people in their homes also encourages compliance and is an opportunity to educate the entire family. Cunningham cites the availability of patients having wound care, physical therapy, and even receiving some dialysis services at home as examples of how the industry is evolving, thanks to advances in technology and new innovations in healthcare delivery.
Congressional Support for Healthcare at Home
According to Cunningham, there is broad support for home healthcare in both houses of Congress. In her advocacy visits to Capitol Hill, Cunningham has found elected officials and policymakers to be receptive to and supportive of making sure that the transition to the new Patient-Driven Groupings Model (PDGM), which goes into effect in 2020, is secure. Lawmakers are aware of the important services home healthcare provides and are working to make sure any changes do not destabilize the industry.
Members of Congress have the unique opportunity to make home healthcare visits with caregivers, providing them with a front row seat to see how clinical care is delivered in the home. Seeing the challenges and opportunities firsthand not only helps keep the vital role of home healthcare top of mind, but it also showcases the innovations in the industry.
The Future of Healthcare is in the Home
Historically, access to healthcare in rural areas has been challenging, but home healthcare is helping to fill that void. Cunningham and others who advocate for the benefits of home healthcare routinely point to the ways in which caregivers and home health aides help fill the gaps in care in rural communities, enabling seniors to remain at home. Cunningham states that she and others are working to make sure policy changes do not inadvertently cause unique hardships to healthcare access in rural and small communities.
Looking to the future, Cunningham sees continued growth of home healthcare, not only in terms of numbers of people served, but also in terms of the overall availability and specialization of the care delivered. The patient experience will continue to evolve, and ten years from now the type of care capable of being delivered in the home will be drastically different than what is available today. With a continuing focus on educating referral sources, payer sources, and policymakers about the value and opportunities of home healthcare, the industry is uniquely positioned to make the most of this evolution in care delivery.
Listen to the full interview with Joanne Cunningham in the Help Choose Home podcast series to learn more. This episode and others in the series can be found on iTunes or Google.
The Help Choose Home podcast series provides families and their loved ones information and resources about home health care options. Podcasts are hosted by Merrily Orsini, executive vice president of Axxess and president and CEO of corecubed, an award-winning elder care marketing company that specializes in SEO and websites for homecare agencies.
Help Choose Home is a collaborative effort by the National Association for Home Care and Hospice (NAHC), Axxess, and corecubed to educate the public about the many benefits of the in-home care industry, which includes non-medical home care, private duty nursing care, medical home health, hospice, and other in-home health and wellness services.