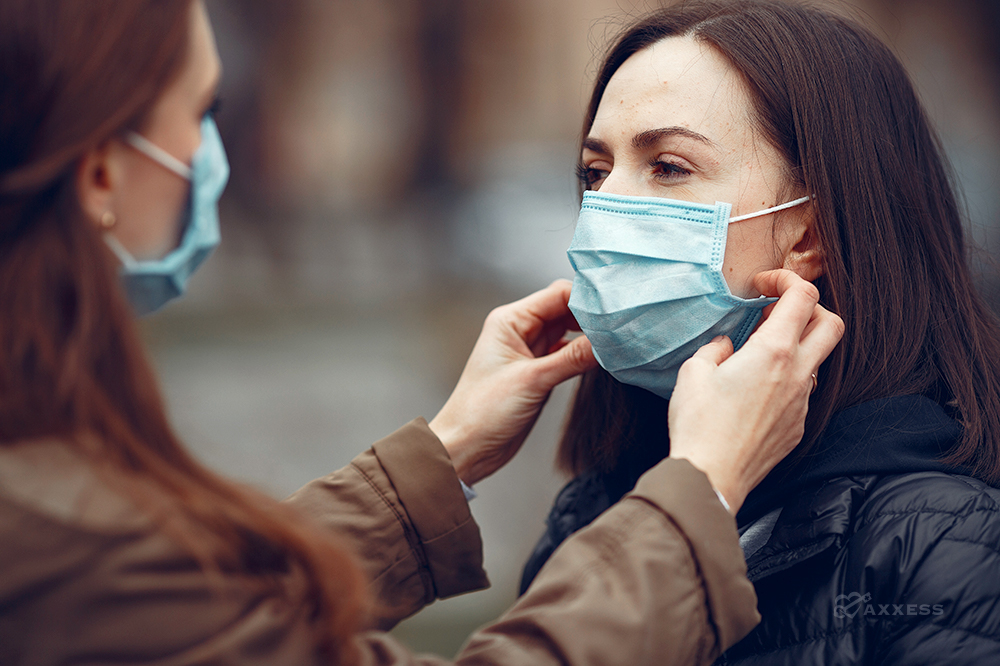 The use of Personal Protective Equipment (PPE) is essential to protect healthcare providers and others from infection while caring for suspected or confirmed COVID-19 infections. The huge demand created by the pandemic has left healthcare workers and facilities in dire need. A Georgia hospital is trying to solve the problem by tasking volunteers to sew N95 mask covers to prolong the wear time of N95 filter masks. Other hospital systems are tasking teams of clinicians to solve the problem by creating face shields and masks out of materials on hand, such as gowns, telfa pads and clear vinyl. Multiple websites have been set up to donate or request PPE, with other useful sites offering alternatives and recommendations for healthcare professionals. The government is struggling to distribute the limited stockpiles of PPE saved for emergencies. The need is great, but this problem is solvable.
Proper Use of PPE
Prioritize the use of PPE. Use the equipment to protect yourself during contact with suspected or confirmed COVID-19 patients. PPE is created to protect people from exposure to blood, body fluids, and droplets in the air. Droplets from COVID-19 can stay suspended in the air for some time. However, N95 masks, face shields, and gowns do not always need to be used in every type of interaction with non-COVID patients and clients.
The length of time the virus can linger in the air is not yet known. According to the New England Journal of Medicine, a droplet coughed into the air can linger up to three hours, and fine droplets, between 1-5 micrometers in size, can remain in still air for several hours. Those droplets fall onto surfaces within approximately six feet. Experts have found that the virus can live on surfaces of different materials for several days. It is unknown if the virus can live in other bodily fluids such as vomit, urine, breast milk, or semen. When the virus comes into contact with mucus membranes in the eyes, nose, and mouth, it can cause an infection. PPE is the most reliable protection for limiting infection from the virus.
Types of PPE
Gloves: Made of non-powdered latex or nitrile. Used for one patient or one procedure, then disposed of in a biohazard or dedicated line waste receptacle. Vinyl gloves are not recommended for protection against COVID-19. Gloves are required when providing care to a patient with a confirmed infection or PUI.
Mask: Per the World Health Organization (WHO), masks should be worn by healthy people when caring for patients who are confirmed or under investigation and when coughing or sneezing. Healthy people that are not in close contact with a known infected person do not need to wear a mask. If healthy people start coughing, sneezing, have a common cold or have screened negative for the COVID-19 virus, a surgical mask can be worn since it is not specially fitted. N95 respirator masks are specially fitted. They filter 95% of small particles and should be prioritized for use by healthcare providers who will care for a patient currently under investigation or confirmed COVID-19 infection while performing aerosol-generating procedures, such as suction, intubating or nebulized medication.
Eye Protection: Regular eyeglasses are insufficient protection while caring for patients under investigation or with confirmed COVID-19. Shields are appropriate and must cover the front and sides of the eyes. Eye protection is needed during care activities where splashes or sprays are anticipated, which typically include aerosol-generating procedures, and during activities where prolonged face-to-face or close contact with a potentially infectious patient is unavoidable.
Gowns: Reusable or washable gowns are typically made of polyester or polyester-cotton fabrics. Gowns made of these fabrics can be safely laundered and reused for the care of a patient under investigation or confirmed COVID-19 infection. Surgical gowns should be prioritized for surgical and other sterile procedures.
Shoe Covers: The Centers for Disease Control and Prevention (CDC) does not recommend shoe covers at this time.
Remember to don PPE before entering the room with the patient and avoid touching the PPE during use. Remove the PPE and dispose of it into a dedicated waste receptacle when the task is completed and wash your hands immediately.
The fear and panic have caused PPE to be in short supply. Using standard infection control precautions will generally protect you and others from contracting a virus. When in contact with someone confirmed or under investigation for COVID-19, extra protective measures, including PPE, should be used. Following recommendations by the CDC and WHO will keep us safe. We're in this together.
For the most current guidance on the use of PPE and how to conserve PPE, access resources from the U.S. Department of Health and Human Services and CDC. The CDC COVID-19 website has sections for healthcare professionals and healthcare facilities. Axxess also provides quick links to many other helpful resources in our COVID-19 Resource Center.
The CDC has specific information relating to: