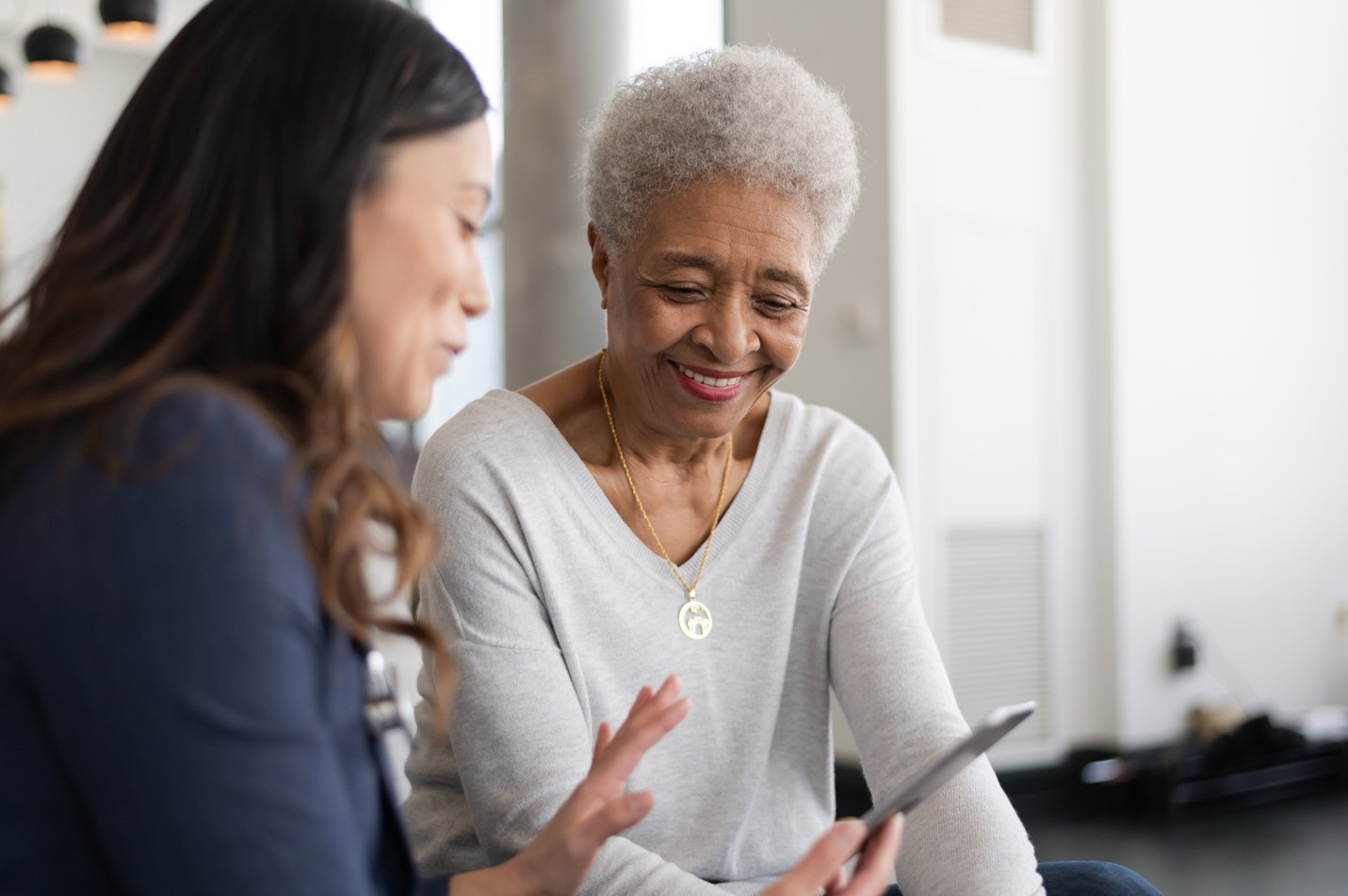 John Olajide, founder and CEO of Dallas-based Axxess, the leading home healthcare technology company in North America, has a vision of making quality home healthcare options accessible to people all over the world. This vision is integrated into everything John does and shapes the corporate culture of Axxess. In addition, John serves as chair of the board for the Dallas Regional Chamber, working with local leaders to drive growth and innovation in the local community.
During a recent episode of Help Choose Home, we learn more about John's vision and the important role healthcare at home plays in helping people remain in the place that is most important to them. In addition, we discuss:
The history and evolution of healthcare at home
How cloud-based software makes healthcare at home safe and accessible
The important role of leadership in the home healthcare industry
Lessons learned about COVID-19
Here are some highlights from our conversation:
In healthcare at home, everything old is new again. One hundred years ago, healthcare was routinely delivered to people in their homes, but as technology improved, people moved to hospitals to receive care. Today, technology can be delivered at home via smart phone, tablet, or computer. For John Olajide, founder and CEO of Axxess, this shift and the ability to provide access to high-quality healthcare wherever a person calls home, is what drives him and his team.
By utilizing cloud-based software, home healthcare is safe, accessible, responsive and integrated, meets a wide variety of needs, and benefits both the client and his or her healthcare team. In building on this concept, Axxess has been able to provide technology solutions for medical, non-medical and hospice care agencies across the country.
Further, Axxess helps agencies operate more efficiently, remain compliant, and achieve greater client satisfaction. Home healthcare technology, according to John, can also help ensure companies have the right people, with the right skills, at the right time, enabling them to meet diverse needs for a variety of clients.
At Axxess and in his role with the Dallas Regional Chamber, John believes in creating a culture where communication and collaboration are a constant focus in order to help move both business and the community forward. With this mindset, John has continually seen the best ideas rise to the top and provide needed solutions during times of crisis.
While John acknowledges that COVID-19 is unprecedented, he believes that well-prepared businesses, organizations and communities that value collaboration and communication are in the best position to help protect people's lives and livelihoods.
Further, John sees that one of the important lessons learned from the pandemic has been the importance of people having access to reliable sources of information and helping protect the most vulnerable groups of populations in a community. Healthcare technology is one way to help do this, and John sees the home care industry as an important leader in this evolution to accessible, high-quality care at home.
After listening to this episode, you'll come away with a deeper understanding of the critical role healthcare at home plays in the lives of people, and how evolving technology is providing greater healthcare access for people across the globe.
You can listen to this episode here, or on Apple Podcasts, Google, YouTube or wherever you listen to podcasts.
To learn more about the exciting future of healthcare at home and the many ways technology is making care at home accessible to more people, listen to my interview with Laurie M. Orlov. Laurie is the founder of Aging in Place Technology Watch, a company that provides market research, analysis and guidance about technologies and services to help older adults remain in their homes safely and for longer amounts of time.
If this episode has been helpful, be sure to leave a five-star review and share the podcast with your friends to help us in the national effort to educate about home health care options! You can connect with Merrily Orsini on Twitter: @MerrilyO.
Sponsors
The Help Choose Home podcast series is a collaborative effort by Axxess, the National Association for Home Care and Hospice (NAHC), and corecubed to educate the public about the many benefits of the in-home care industry, which includes non-medical home care, private duty nursing care, medical home health, hospice, and other in-home health and wellness services.
Access the full Help Choose Home podcast library here.
Rate, Review & Subscribe