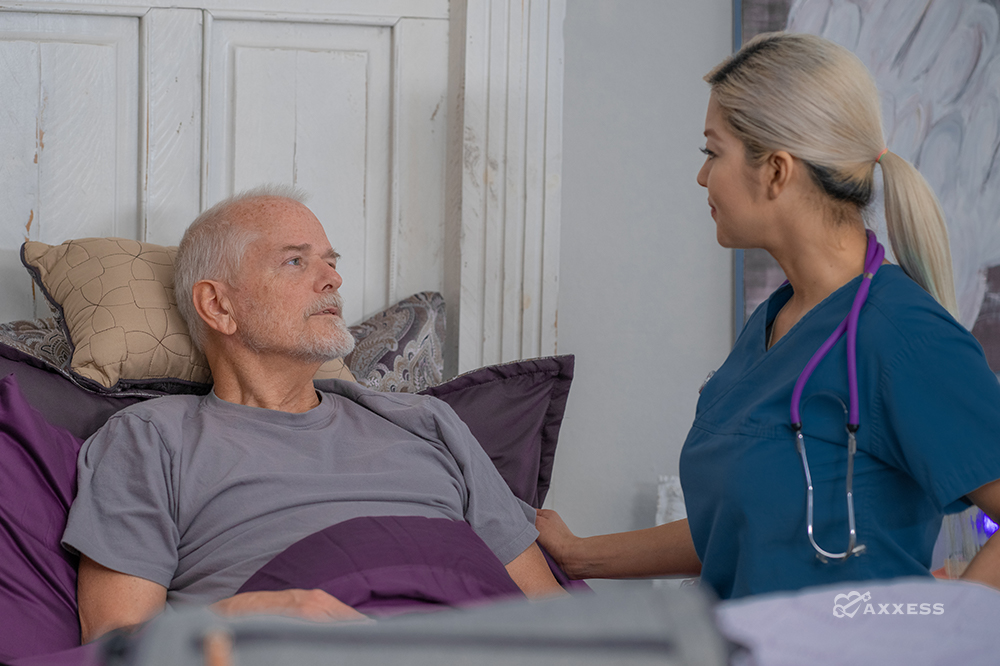 Hospice providers are continuing to face challenges meeting the needs of their facility-based patients during the coronavirus (COVID-19) pandemic due to visitation restrictions. During this time, when many residents are being cut off from regular visitation from friends and family members, hospice practitioners must be allowed to continue visits to ensure that patients' physical, psychosocial and spiritual needs are being met.
Delivering Essential Hospice Care
Both the Centers for Disease Control and Prevention (CDC) and the Centers for Medicare and Medicaid Services (CMS) recognize the vital role that hospice providers play for these residents and have provided guidance for facilities and hospices during this challenging time.
For ALL facilities nationwide: Facilities should restrict visitation of all visitors and non-essential healthcare personnel, except for certain compassionate care situations, such as an end-of-life situation.
For individuals who enter in compassionate situations (e.g., end-of-life care), facilities should require visitors to perform hand hygiene and use Personal Protective Equipment (PPE), such as facemasks.
Admittance for hospice practitioners, including spiritual and bereavement counselors, is done on a case-by-case basis at these facilities to ensure the safety of the residents. The latest guidance, according to the CDC says that decisions "should include careful screening of the visitor for fever or respiratory symptoms. Those with symptoms should not be permitted to enter the facility."
Addressing Compliance Questions
The most recent fact sheet from National Hospice and Palliative Care Organization (NHPCO) points out that, despite this guidance from CMS and CDC, if a state implements actions that exceed these requirements through a governor's executive order or other statewide legislation, a facility would not be out of compliance with CMS' requirements if these orders ban all visitors to a facility.
Assisted Living Facilities (ALFs) are not federally regulated and so are not subject to the regulations and guidance from CMS. It is especially important that agencies coordinate care and understand each facility's policies for visits from outside healthcare workers.
Hospice providers are healthcare workers and should be allowed in facilities. The holistic care that is provided by the interdisciplinary team is critical to the well-being of patients. As community-based care providers, we must be vigilant in maintaining strict infection control practices to protect the vulnerable patients we serve, as well as the loved ones we come home to each night.
Axxess helps hospice providers stay up-to-date with the latest information about coronavirus (COVID-19) and how it is affecting day-to-day operations through our COVID-19 Resource Center, which is available on our website, axxess.com.