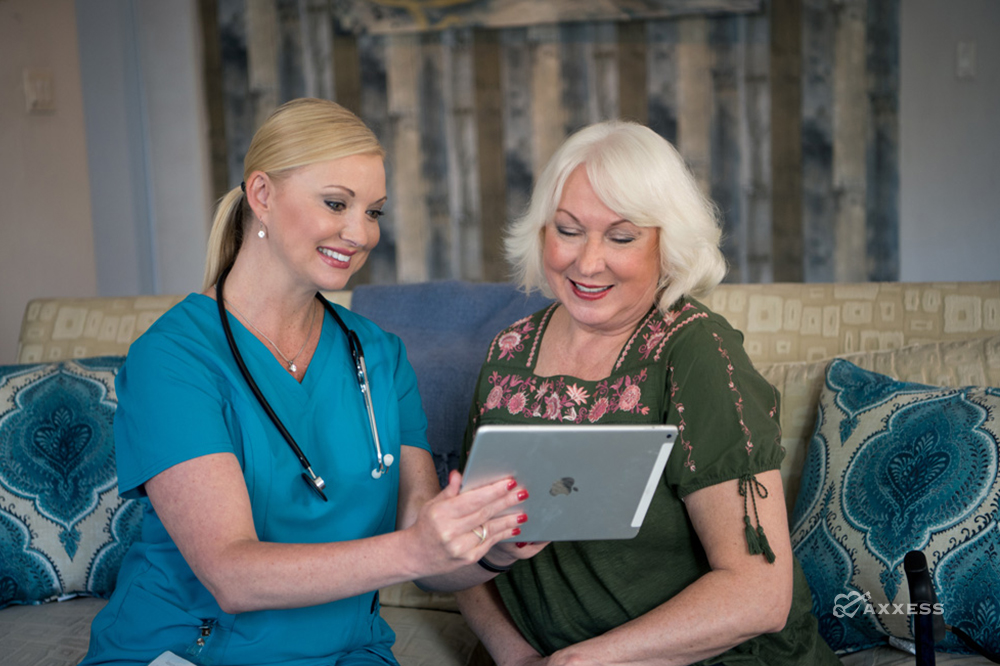 There are many reasons that OASIS accuracy is vital to the success of an agency. But it is so much more than just the connection between accurate information and episode reimbursement. It is also important to keep in mind the impact that the OASIS assessment has on your Quality of Patient Care 5-star score. This data is updated quarterly on the CMS website and used by potential consumers, referral sources, insurance carriers, accountable care organizations (ACOs), and Integrated Delivery Networks to determine their agency of choice.
The Impact on the 5-Star Score
There are currently seven OASIS-related measures that impact an agency's 5-star score. They include:
Timely Initiation of Care
Improvement in Oral Medications (M2020)
Improvement in Ambulation (M1860)
Improvement in Bed Transferring (M1850)
Improvement in Bathing (M1830)
Improvement in Pain Interfering with Activity (M1242)
Improvement in Dyspnea (M1400)
Most of these items are designed to measure improvement of comfort, safety, and mobility from the beginning of care to the end of care. To achieve the appropriate outcome and ultimately an accurate 5-star score that reflects the true performance of your agency, it is crucial to score the initial Start of Care (SOC) or Resumption of Care (ROC) accurately. Without an accurate initial representation of the patient's deficits, the final OASIS assessment will not be able to reflect the positive changes over the course of care.
An Accurate Assessment Matters
Many, if not all, agency leaders and managers have been in a situation where they discuss a case with a clinician in which the outcomes do not show any improvement. Invariably clinicians respond along the lines of "that doesn't make any sense, the patient is much better now than when we started care." However, the initial assessment may have been too kind and did not accurately capture the deficits. This inaccurate OASIS assessment has multiple ramifications on the agency. In addition to likely yielding an artificially low case-mix weight and reimbursement, it also hampers the ability to document improvement over the course of care.
There is so much asked of clinicians when beginning care with a patient (establishing a rapport with patient and family, developing the plan of care, communicating with the office and referral source, arranging for supplies, obtaining consent signatures, etc.) that it is understandable that the OASIS is not always given the full attention that it deserves and requires.
Ahead of the new Patient-Driven Groupings Model (PDGM), agencies may be considering reducing their utilization of therapy services. In many ways, this is unwise. Quality therapy services are the cornerstone of improved outcomes. Patients who improve while receiving care not only reflect favorably on the agency's 5-star score, but also share their experience with friends and neighbors (who could be potential future patients) and the multiple physicians whom they encounter (potential referral sources).
Tips to Ensure OASIS Accuracy
Education must be continual and ongoing. There should be customized training for each assessing clinician to identify areas of potential underassessment.
OASIS scrubbing tools should, ideally, be built into your software solution for true real-time validation and correction.
Attentiveness to Quality Assurance is essential.
Capitalize on the ability for clinicians to collaborate on OASIS assessments.
Engage in Quality Assurance Performance Improvement (QAPI) efforts to identify areas of weakness and to implement an improvement plan for both OASIS accuracy and patient improvement (e.g. increased involvement of Occupational Therapy for energy conservation with COPD patients with Dyspnea).
Ultimately, 5-star scoring is determined by comparing your scores to the scores of other agencies. If an agency is fortunate enough to be content with its current performance, keep in mind that all other agencies are hard at work addressing their areas of deficits and striving to improve, especially with PDGM on the horizon. Providing good care isn't the hard part of home healthcare, that's the part that everyone in the industry truly enjoys. Providing well-understood and accurate OASIS assessments is a much tougher challenge.