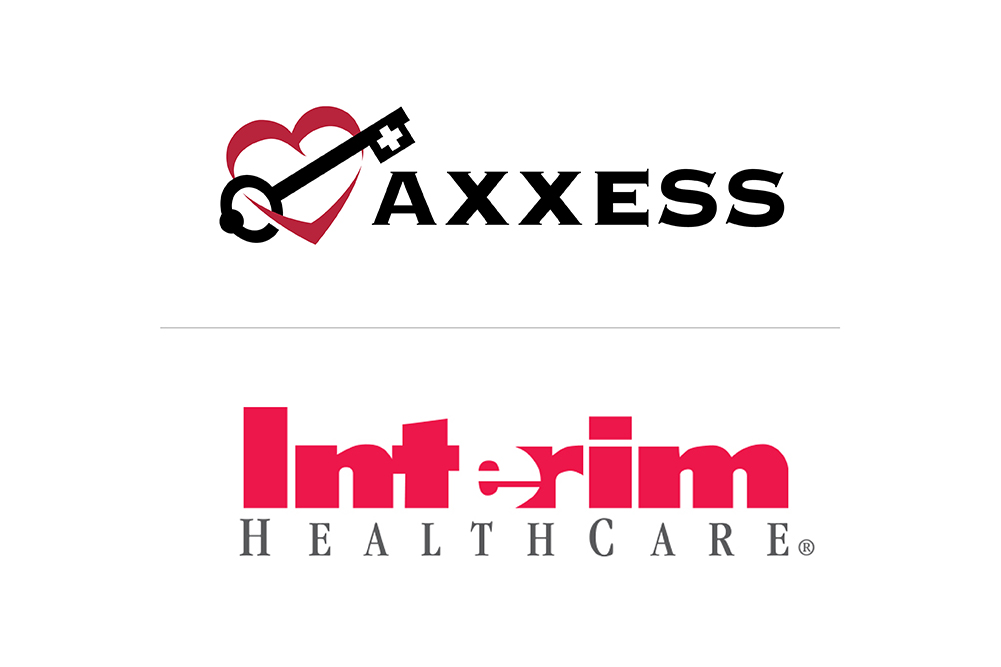 Axxess received some great news recently that affirms our standing as the industry's leading technology innovator and dedication to empower healthcare organizations and professionals with the world's best technology solutions. As a result of several successful implementations in multiple locations, Axxess has been named a preferred vendor for Interim Healthcare, the first and largest home care provider.
This preferred status enables more than 300 local franchise owners to choose any application from the complete suite of Axxess solutions to efficiently operate their business and make people's lives at home better. They will now have the opportunity to leverage value-added Axxess solutions to manage home health, hospice, pediatric care, personal care and patient engagement operations.
Seven Interim Healthcare franchisees, operating in California, Kansas, Illinois, Indiana, Nevada and Wisconsin, are already working with Axxess solutions to manage their business and provide timely care. Below are just a few comments from Interim franchise owners:
"PDGM was a major reason we partnered with Axxess. They are very prepared for all the changes that are now implemented. Their training and software are geared to reduce errors and get the most reimbursement possible."
– Jill Harrison,
Interim HealthCare of Topeka
"Clinically, it is by far the best software and our clinicians agree with that. It cuts down clinician time in the field per visit by a third."
– Steven Alessandro,
Interim HealthCare of Wisconsin and Northern Indiana Interim HealthCare
"If you're looking for a one-stop shop as a full-service agency, this is the system for you. If you want to remove external vendors, this is the system for you. The Axxess support has gone way beyond anything received from our prior vendor."
– Cindy Seawright,
Interim HealthCare of Northern California
Axxess will continue to focus on creating valuable, innovative solutions that meet industry needs. We appreciate everything we have achieved with all of our clients, and look forward to continuing to do great things together in 2020.