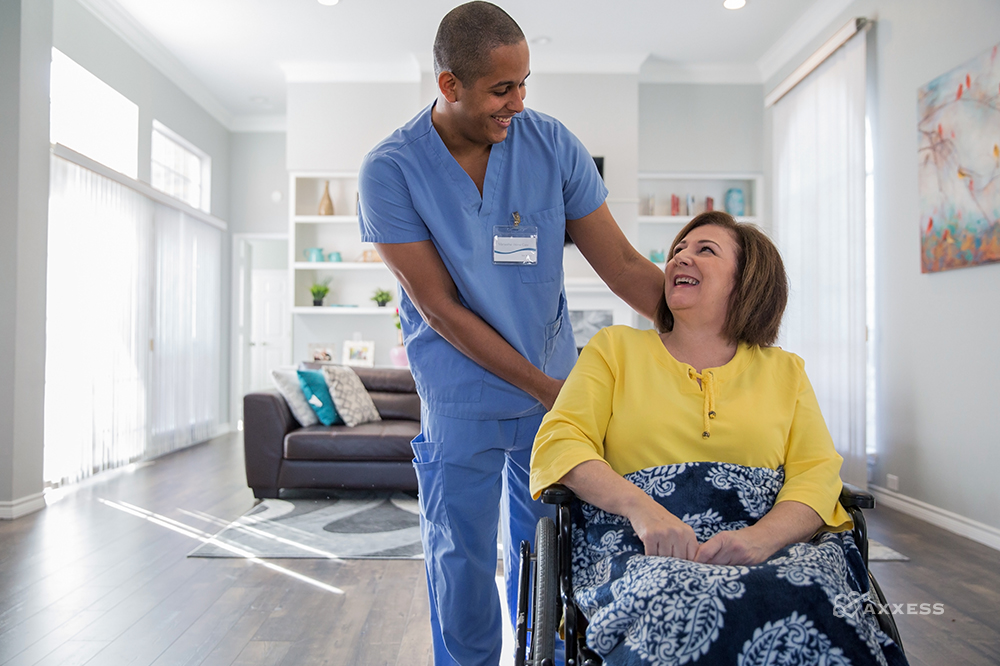 As the home health industry evolves under the Patient-Driven Groupings Model (PDGM), providers must continue to be mindful of how their practices of delivering quality care can evolve as well.
The adjustment to the new payment reform has forced providers to take a closer look at their operations to deliver cost-efficient care during every visit, regardless of the discipline. Gone are the days when providers can function with a singular focus; a more encompassing approach must be developed so that true collaborative, efficient care can be provided.
Untapped Care Team Potential
An opportunity to adapt presents itself with effective use of the care team, especially Home Health Aides. Therapists need to be able to complete quality OASIS assessments, perform medication reconciliation, and routine wound care. These are not "nursing tasks," they are home care tasks. Likewise, the nursing staff needs to be attentive to safety issues and be able to assess function and mobility just as well as therapists. But for most agencies the largest opportunity through expanding the role of the Home Health Aide. With mentoring, training, and experience Home Health Aides are uniquely positioned to provide much more than personal care.
Due to the intimate nature of the care that they frequently provide, Home Health Aides are well positioned to provide an ancillary role in disease management through their monitoring of skin integrity, monitoring for signs of incontinence, and being attentive to comments that suggest depression. HHAs often can spend much more time engaged in conversation with patients and their families than nurses and therapists.
Augmenting Care with HHAs
As providers inevitably reduce their volume of therapy visits under PDGM, HHAs may also be able augment care in a variety of ways:
Encouraging and supervising established Home Exercise Programs
Implementing strategies to enhance safety
Inspection of DME for safety
For patients with dementia cognitive deficits and dexterity issues, the HHA can engage patients with tasks such as puzzles, games, gardening, and light meal preparation. They are comfortable with tasks associated with bowel and bladder programs.
The Next Generation Home Health Aide
The next generation home health aide will need to be an active, contributing member of the interdisciplinary team and will be empowered to offer healthcare solutions that will drive quality outcomes for the patient and the provider. They should be thought of as one of the skills required under Medicare's Conditions of Participation. For agencies to flourish, future home health aides will need to be trained extensively in social determents that will impact achieving healthcare goals and will be part of the solution.
Amplify CNA Skills with HHA Training
Providers should no longer hire a Certified Nursing Assistant (CNA) to use in the home as a Home Health Aide without additional training and support. The CNA program is geared toward long-term institutional care delivery sites that may not translate well into the complex post-acute home delivery environment. It is true that the mechanics of bathing and personal care are the same both in the home and in the institution but try giving a bath with no running water and no clean towels or sheets while being respectful of the patient's home. This requires another level of critical thinking.
Home health agencies should begin preparing training programs now based on their strategic plans for cost containment under PDGM. These employees can grow into rehab aides, dementia coaches, and nutritional coordinators to help retain staff and grow business. Home health providers will see the return on their training investment with reduced hospital rates, improved quality scores, and improved patient satisfaction scores.