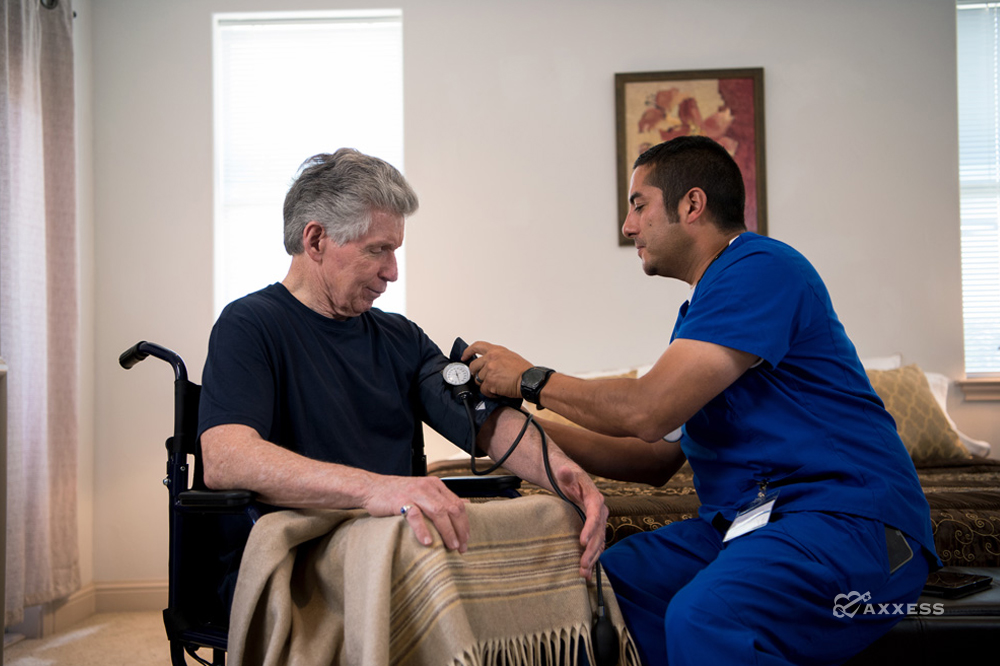 Under the current fee-for-service payment system, there is not always a clear correlation between good quality ratings and the amount of money Medicare spends on home healthcare reimbursement. Indeed, increased spending is not always associated with higher quality care or better patient health outcomes. As the focus of home healthcare continues to move to a focus on value over volume, it is critical to evaluate how home health agencies are using resources to achieve the best possible patient outcome.
The patient classification system under the Patient-Driven Groupings Model (PDGM) provides a foundation to correlate patient outcome with the cost of care. PDGM creates a landscape for home health agencies to promote patient-centered detailed care plans, and improve quality patient outcomes with optimal resource utilization. To achieve success under PDGM, agencies must benchmark performance to achieve higher quality care and patient outcomes at lower cost.
Demonstrating Value
Medicare spend, as it is known, is derived from multiple elements of a home health agency's cost of providing care, including direct care costs, overhead, and operational costs. Quality Outcome Measures assess the results of the healthcare – what is experienced by the patient. The information is derived from data collected in the Outcome and Assessment Information Set (OASIS) and data submitted by home health agencies in Medicare claims.
As an industry, our relative value – the amount spent per level of quality achieved – should fall in line with the national average of 1.0. Per patient healthcare spending is much higher in the United States than in other industrialized nations, but the amount spent does not match patient outcome. The information below demonstrates how increased spend does not always equate to an improved outcome.

Agency B has a high Medicare spend, but their quality star rating is significantly below the state and national average, most likely driven by their high readmission rate. In turn, Agency A holds high quality ratings, but at a very steep Medicare spend, signaling questions regarding sustainability and operations.
PDGM aims to better align payment to quality outcomes with increased patient classification, more focused consideration of acute severity (Admission Source), increased specificity of coding leading to a more comprehensive picture of the patient (Clinical Groupings and Comorbidity), and functional impairment tied to any underlying condition.
Quality Standards
The National Quality Strategy Domains focused on Quality Outcome with appropriate spend and reimbursement include:
Clinical Quality Care
Care Coordination
Population Health
Efficiency and Cost Reduction
Patient Safety
Patient- and Caregiver-Centered Experience Outcomes and Satisfaction
Achieving quality-driven outcomes involves:
Adaptive Leadership, Culture, and Governance
Health Care Analytics
Financial Alignment
Evidence Based Best Practice
Value-Based Systems of Care
Defined Measures and Validated Baselines
Clearly Defined Goals and Aims
Quality Improvement Teams, Tools, and Methodologies
Quality Outcomes to Determine Payment
Payers and providers acknowledge that the future of healthcare is in coordinated, quality, integrated care in the home and community-based settings to include care delivery (holistic-centered patient care), partnerships (hospitals, physician organizations, ACOs, and the community), and technology (utilizing real-time data to drive proactive patient care models). The intent of PDGM is to align payment with the cost of care for the patient, ensuring quality care for medically complex patients.
Medicare is shifting focus from volume-based payments to a model designed to promote the delivery of higher quality care for Medicare beneficiaries. Advanced payment models continue to drive the focus on quality and emphasize solid post-acute relationship and strategy.