Grow Your Business
Our automated Revenue Cycle Management solution automates your claims processing so that you can do more with less and focus on growing your business.
Bill any insurance payer electronically
Submit, track, adjust and update claims automatically
Fully integrated powerful reporting dashboards to monitor your operations
FREE 3-MONTH TRIAL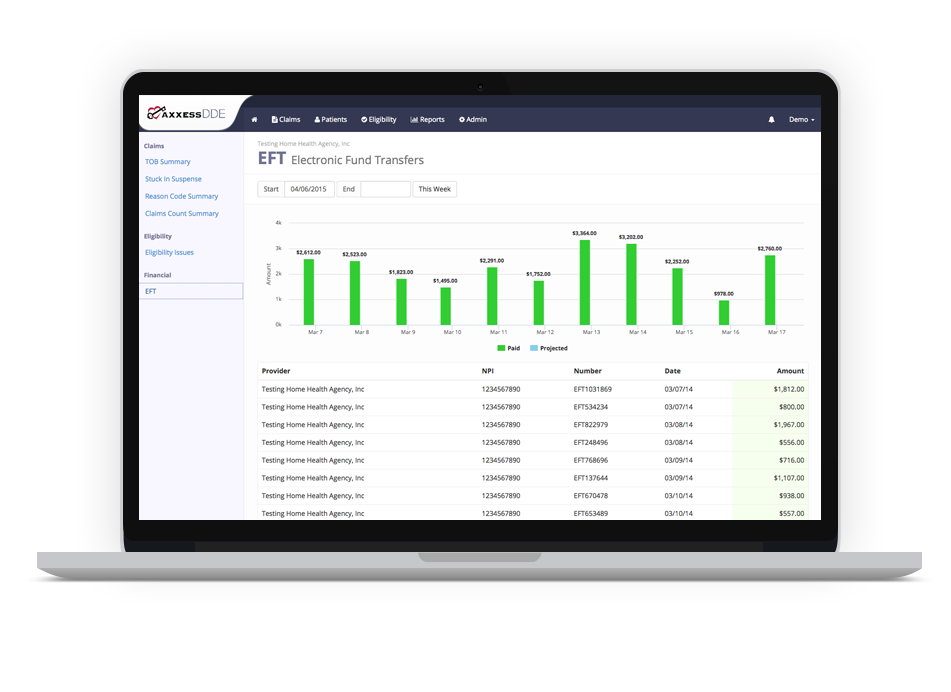 Improve Your Cash Flow
With our real-time, anytime claims processing your organization will get paid faster, improve cash flow, increase productivity and eliminate revenue loss.
Eliminate revenue loss and duplicated claim submissions
Real time access to billing, claim and payment status with detailed explanation
Reconcile and post payments/remittances
FREE 3-MONTH TRIAL
Real-Time Eligibility Status
Automate Medicare eligibility verification and obtain real-time Eligibility Status. Process individual or Batch Medicare eligibility verifications securely with detailed coverage information.
Obtain real time Medicare eligibility status with detailed explanation
Powerful reports highlight patient eligibility issues
Complete coverage information including Medicare, HMO or overlapping provider
FREE 3-MONTH TRIAL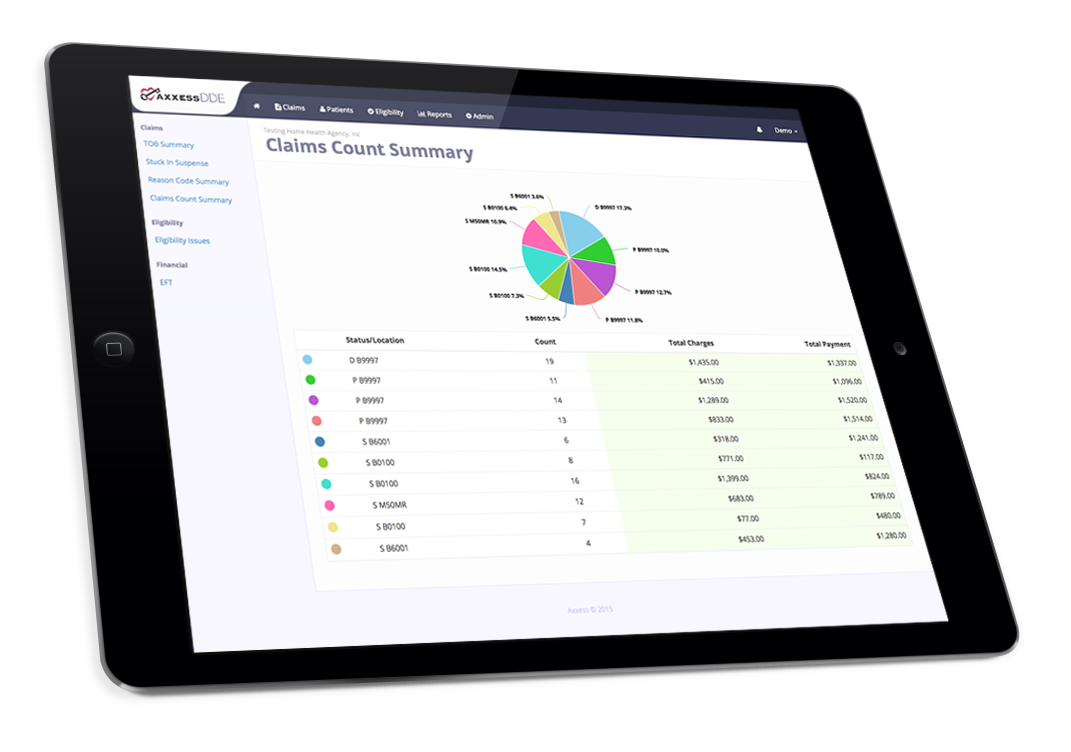 Work from Anywhere, Anytime
No software to install. Our easy and convenient access empowers you to process claims in real-time, from anywhere at any time, grow your revenue and get paid faster.
Real-time access to your claims anywhere, anytime and on any platform
Streamline your operations, diversify and grow your business
Focus on growing your business, not paperwork
FREE 3-MONTH TRIAL