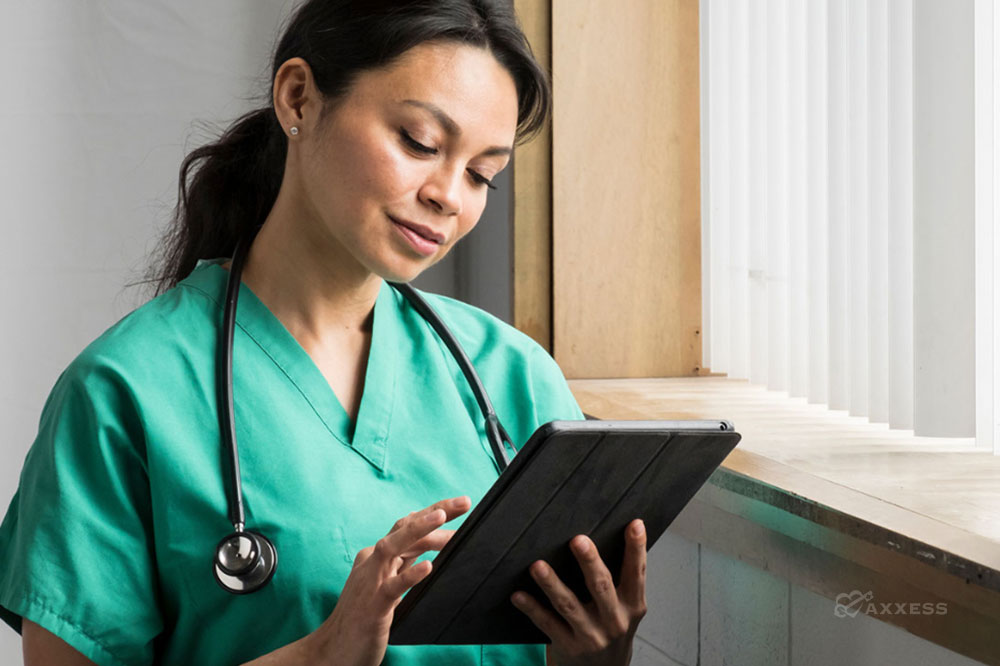 Every year there are frequent updates in coding guidelines. Some codes may not be used anymore, while some may have new diagnoses. As these modifications occur, we must be up-to-date with medical coding requirements. It is a challenge when coders encounter situations that are unfamiliar, but every case is a learning experience.
As an experienced medical coder in home health, the following are some tips and tricks that may come in handy.
1. Check your patient's history and physical files
First and foremost, we must make sure that the documents are complete, whether from the hospital, a clinic or a clinical provider. Without the completed files, we cannot proceed with coding, Outcome and Assessment Information Set (OASIS), quality assurance (QA) and a plan of care (POC) creation (Form 485).
2. Check the OASIS status
There are times when a home health organization's documents are complete. However, if the OASIS has already been exported, we will not be able to provide the services. Besides making sure the face-to-face encounter and other files are provided, we must also check the OASIS status in the charts.
3. Ensure proper documentation
In the coding process, OASIS documentation done by clinicians should coincide with the files provided. More importantly, we must ensure whatever is indicated on the OASIS can be justified with accuracy and consistency.
4. Assign the right codes
It is very important that clinicians are well-versed in what they are responsible for, such as a head-to-toe assessment and documenting everything required on the chart. Any symptom that is presented on the OASIS should also be reflected in the patient's diagnosis. Coders are highly dependent on the patient's files and the clinician's assessment. This will affect not only a home health organization's reimbursement, but may also affect the proper care that should be given to that patient.
5. Understand the patient's case
As coders, we should not simply code the charts to get the right diagnosis. We must also learn each case thoroughly. It is through experience that we can hone our skills in coding.
6. Do not forget the Patient-Driven Groupings Model (PDGM) is primary
Not all codes can be a primary diagnosis. Under the PDGM, this can only belong to one of the 12 clinical groupings.
7. The exception to the R Code rule
These are symptom codes and abnormal clinical findings. These are not to be coded as a primary diagnosis, except for a dysphagia code, such as R13.10, as indicated on ICD 10 coding guidelines.
8. Avoid using codes that are "unspecified"
If you can query the provider for a more specific site and condition, the better it will be. Just remember, it is always best to code with specificity.
9. Be alert to inconsistent wound type
Always ask the healthcare provider the etiology and other wound details to code the wound correctly. This can really affect overall documentation.
10. Code the right primary diagnosis
Knowing which is the primary diagnosis code versus the secondary is a challenge. This depends on the current assessment and how severe their conditions are. Comorbidities can only be coded if they are still active at the time of admission and have medications to support it. You should only code conditions that are active and affect patient care, which is addressed in the POC.
There are other rules that go along with coding, such as ones that can be coded together (Excludes 1), and those that cannot (Excludes 2). Just remember it takes a coder's overall understanding of the case to be able to arrive at the right diagnosis. For medical coders to capture a code correctly, it is vital that clinical history from the referral source is complete, diagnoses are confirmed by a physician and codes follow coding guidelines.
Axxess Home Health, a cloud-based home health software, provides built-in billing updates for accurate claims, as well as a resource page with helpful information on the ICD-10 codes.